Bulk Blending Fertilizer Plant
1.Brief Introduction
Bulk Blending Fertilizer Plant, it is specialized equipment for BB fertilizer production which combines the auto batching blending and packaging system together. This production line is characterized by full automatic, high precision, high speed, small floor space and easy operation and maintenance, low cost investment; it is made of stainless steel with strong anti-corrosive capability and long service life.
2.Specification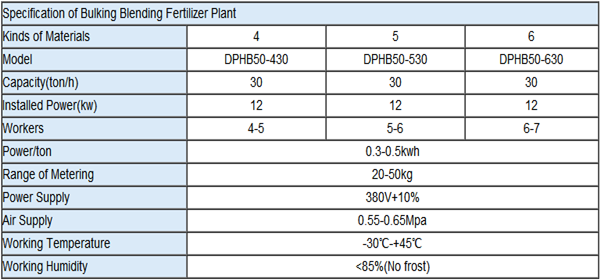 3. Custom design
Fertilizer batching & blending &packing system is produced to fit clients' specific requirements based on 1.Blend complexity (kinds of ingredients),
2.Output (tons per hour),
3.Local climate
4. Fertilizers used (powder or granular),
5. Space available for the system,
6. Labor force and level of automation etc.